We have painted cars in all colours of the rainbow!  Sometimes, matching colour to things as unusual as a shampoo bottle. It really is that wide a choice.
There is no greater overhaul to any car than a stunning colour change.
These types of project often involve some type of fabrication too, maybe with different mirrors, wheels or even body shapes. Have a look at our case studies and welding and fabrication pages to see the type of things we can do for you.
We specialise in taking projects from start to finish which can include custom colours and paint types as well as personalised upholstery and all of the strip and fit. We have a great team of fully qualified and experienced technicians who have many years experience in this area.
We can hand pick from a range of in house products to produce the very best finish for your purpose, whether it be a show car, a daily driver that you want to spruce up or a modern classic with graphics or decals.
Often these type of projects require chrome work, or new bumpers and trim to go with the colour. We are always happy to help here too and have fitted and modified many bumpers to fit as well as supplying chrome and other plating services.
Many of the projects we carry out have in car entertainment (ICE) systems fitted at the same time. We have a great deal of experience in this field, whether it be fitting Bluetooth and DAB radio upgrades to standard equipment single din spaces or custom fitting stereo equipment and sat navs into dashboard faces. We have fitted all types of amplifiers, remote control start systems and other entertainment upgrades. These are a great compliment to a custom car.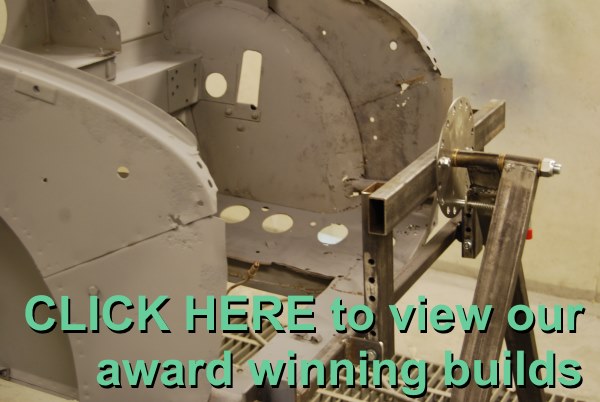 Follow our current build progress
With many of the custom cars we do the cars require either new, or colour and design changed wheels. We can help with both whether the current wheel has chips and scratches and requires finishing to look the same or the car now requires a new style and colour we can help there too. We can repair and blast the wheels in house and use a range of techniques to colour them to suit you.
We have worked extensively with fibreglass, from repairs to modifications we have always been able to get a good finish using our tried and tested techniques. In some cases we have completely changed the style of a bumper or skirt to suit the owners dream of the way the car should look.
Why not let us help you with yours?
We have a state of the art waterborne paint mixing system. This allows us to mix colours up on site, many of these types of project are all about the colour and this allows us to spray out a wide range of test cards for you, so you can be absolutely happy with the shade. We also have a lot of experience with paint types and lacquers, we use different products and techniques to achieve those finishes that require the ultimate shine. We use this knowledge to suit your project.